Ruth Sos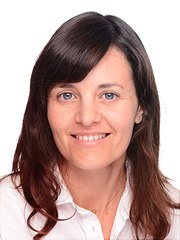 Photo: privat
PhD Student
Address
Universität Hamburg
Sustainability and Global Change
Grindelberg 5
20144 Hamburg
Office
GB 5
Room: R212
Contact
Master of Science in Geomatics, PhD candidate
Research Unit Sustainability and Global Change.
University of Hamburg, Germany.
International Max Planck Research School for Maritime Affairs (IMPRS-MA).
She studied Technical Surveying Engineer at the Universidad Politécnica de Valencia (Spain) and a Master of Science in Geomatics at the HafenCity University of Hamburg (specializing in Geoinformation technology). In her Master thesis she developed an open-source tool based on gvSIG and Java for modelling and visualizing pollution of streams at the example of Brazil.
Research Interests:
GIS applications in water resources engineering with specific focus on river channels; surface water hydrology.
Climate Change
Geographic Information Systems.
Impacts of sugarcane monocultures on coastal waters and possible mitigation strategies.